September 2023 LET Room Assignment: Complete List
The Professional Regulation Commission posted the room assignments for the September 2023 Licensure Exam for Teachers (LET) for Elementary and Secondary levels few weeks before the examination date.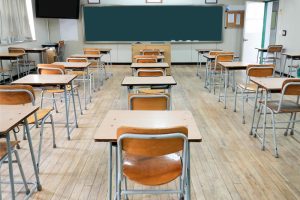 The September 2023 LET will be conducted at PRC testing centers located at Metro Manila, Baguio, Butuan, Cagayan de Oro, Cauayan, Cebu, Davao, Iloilo, Koronadal, Legaspi, Lucena, Pagadian, Pampanga, Rosales, Tacloban, Tuguegarao, Zamboanga, Bohol and Dumaguete and additional testing centers at Calapan, Oriental Mindoro; Puerto Princesa Palawan; Boac, Marinduque, Romblon; San Jose, Occidental Mindoro; Kidapawan; Bayambang, Pangasinan; Bacolod City, Thailand and Antique.
The Board of Professional Teachers is headed by Dr. Rosita L. Navarro, Chairman; Dr. Paz I. Lucido, Vice Chairman; Dr. Paraluman R. Giron and Dr. Nora M. Uy, Members.
General Instruction to Examinees
1. Examinees should report before 06:30 in the morning every examination day. LATE EXAMINEES WILL NOT BE ADMITTED.
2. Bring the following: Notice of Admission (NOA), Official Receipt, pencils no. 1 or 2, black ball pens, metered-stamped window mailing envelope**, long brown and long plastic envelopes.
3. CELLULAR PHONES AND OTHER ELECTRONIC GADGETS ARE STRICTLY PROHIBITED. Wear the prescribed dress code.
September 2023 LET Room Assignment:
Examinees shall report before 5:30 in the morning on the said date as latecomers will not be admitted.
List of Examinees
Exam Application
Level
Manila
Elementary
Secondary
Antique
Elementary
Secondary
Bacolod
Elementary
Secondary
Baguio
Elementary
Secondary
Bayambang
Elementary
Secondary
Bohol
Elementary
Secondary
Butuan
Elementary
Science
English
Filipino
MAPEH
Mathematics
Social Studies
TLE
Values Education
Cagayan de Oro
Elementary
Secondary
Calapan
Elementary
Secondary
Catanduanes
Elementary
Secondary
Cauayan
Elementary
Secondary
Cebu
Elementary
Secondary
Davao
Elementary
Secondary
Digos
Elementary
Secondary
Dumaguete
Elementary
Secondary
General Santos
Elementary
Secondary
Ilocos Norte
Elementary
Secondary
Ilocos Sur
Elementary
Secondary
Iloilo
Elementary
Secondary
Kidapawan
Elementary
Secondary
Koronadal
Elementary
Secondary
Laguna
Elementary
Secondary
Legazpi
Elementary
Secondary
Lucena
Elementary
Secondary
Marinduque
Elementary
Secondary
Masbate
Elementary
Secondary
Mati
Elementary
Secondary
Occidental Mindoro
Elementary
Secondary
Pagadian
Elementary
Secondary
Palawan
Elementary
Secondary
Pampanga
Elementary
Secondary
Romblon
Elementary
Secondary
Rosales
Elementary
Secondary
Tacloban
Elementary
Secondary
Tagum
Elementary
Secondary
Tuguegarao
Elementary
Secondary
Zamboanga
Elementary
Secondary
If your name is listed below then please double check your details, if you find any discrepancies then please email us at ex. "[email protected]"
However, if your name is not listed below and you already have your NOA and your examination place is here in ex. "Pagadian City" then please email us at ex. "[email protected]"
Related Articles
What to wear on the examination day?
Examinees are required to wear the following attire on examination day:
a. Male examinees – Tucked-in white polo shirt with collar (without any seal, logo, or mark) Decent pants or slacks
b. Female examinees – Tucked-in white blouse or shirt with collar (without any seal, logo,or mark) Decent pants or slacks
Examinees must be well-groomed, with hair properly clipped and/or pony tailed.
What to bring on examination day?
a. Official Receipt of payment of application for examination
b. One (1) piece Long Transparent White Plastic Envelope (for keeping your valuables and
other allowed items)
c. One (1) piece long size brown envelope
d. Two (2) or more Pencils (No. 2)
e. Ball pen with black ink only.
f. Health Forms (Pursuant to Joint Administrative Order No. 01 (s 2021)
g. Negative RT-PCR Test Results, if applicable, or Certificate of Quarantine or Certificate or copy of Vaccination Card for fully vaccinated examinees to the proctor on the examination day.
Reminders on the Use of Calculators
Pursuant to Resolution No. 25 (s 2019), "Recommending Modifications to Commission Memorandum Circular no. 19 (s 2008): Updated list of non-programmable calculators allowed to be used in the licensure examinations", examinees for the Secondary level, with major in Mathematics, may use calculators during the LEPT, provided, that such calculators have the following features only; addition, subtraction, multiplication, division, trigonometric function, logarithm and xy. Only one (1) calculator shall be allowed inside the examination room. All calculators shall be thoroughly inspected by the examination personnel.
What are PROHIBITED inside the examination rooms/premises:
a. Books, notes, review materials, and other printed materials containing coded data/information/formula;
b. CELLULAR PHONES, EAR PLUGS, TRANSMITTERS, PORTABLE COMPUTERS, SMART WATCHES, BLUETOOTH, AND OTHER ELECTRONIC GADGETS/DEVICES WHICH MAY BE USED FOR COMMUNICATION PURPOSES;
c. CALCULATORS, regardless of model or unit (For all examinees with majors other than Mathematics);
d. Bags of any kind (ladies' bag, shoulder bags, attaché case, backpack, etc.);
e. Other examination aides not stated in this program.
Health Standards for Examinees and PRC Examination personnel
1 All examinees and examination personnel shall enforce the following precautionary measures among themselves:
1.1 Observe physical distancing of at least two (2) meters between examinees.
Examinees shall be restricted to their assigned seat;
1.2 Wear face mask (at least 3-ply surgical mask, preferably N95 mask) and face shield at all times;
1.3 Bring 70% ethyl alcohol for hand disinfection;
1.4 Wear latex gloves for exam personnel handling the test questionnaires;
1.5 Avoid close contacts like "beso-beso", hugging, handshake, and directly touching other persons;
1.6 Avoid touching one's eyes, nose, and mouth;
1.7 When sneezing and/or coughing, facial tissues must be used to wipe the nose and mouth areas. Dispose of used facial tissues properly; and
1.8 Avoid spitting in public, on floors, and along corridors.
Other important reminders for examinees: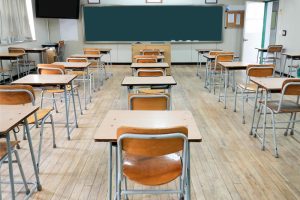 1. Examinees and examination personnel shall bring their own meals (pre-packed meal/snack and drink) to be eaten during breaks, on their assigned seats. Face masks and face shields will only be removed when taking meals or drinks.
2. Windows will be opened to improve ventilation during breaks.
3. Examinees shall bring their own pens, pencils, and erasers. Borrowing from a seatmate is strictly not allowed.
4. Talking and loitering are prohibited in the hallways or in the examination room.
5, Physical distancing shall be strictly observed in the queuing of the examinees entering the testing venues;
6.  All examinees and examination personnel shall undergo temperature scanning:
7. Only examinees with a temperature of less than or equal to 37.5 degrees Celsius (37.5°C) shall be allowed to enter the testing venue;
8.  Examinee with a temperature of more than 37.5 degrees Celsius (37.5°C) shall be referred to the Building Supervisor, who shall refer the concerned examinee to onsite medical doctor/personnel for assessment. The examinee will not be allowed to take the rest of the examination.
9 Examinees shall proceed immediately to their designated examination rooms after the thermal scanning/screening.
10 During the examination proper, the following shall be strictly observed:
10.1 Watchers/Proctors and examinees shall practice social distancing measures at all times within the examination rooms, particularly when examinees submit their answer sheets and test booklets/questionnaires; only one examinee at a time shall be accommodated;
10.2 Any examinee who needs to use the restroom shall be accompanied by a room watcher/proctor, always maintaining social distancing measures. Only one examinee at a time shall be allowed to go to the restroom. Proper hand hygiene shall be observed particularly every after use of the restrooms; and
10.3 Protective facemasks and handkerchiefs/tissue shall be inspected by room watchers/proctors before the start of every subject and, if necessary, during the conduct of examination to ensure that they are not 7 used to conceal codigos.
FREE LET Reviewers
We understand the importance of being fully prepared for the September 2023 Licensure Examination for Teachers. That's why we are offering free access to our comprehensive LET exam reviewers. These reviewers contain practice questions and helpful tips to ensure you feel confident and ready on exam day. Simply click the download button now and start your journey towards becoming a licensed teacher! DOWNLOAD